Creating a new musical tends to be a dicey proposition, especially when it comes to movie adaptations. Get it right and you'll end up with the phenomenal Broadway hit "The Producers." Get it wrong, and you're stuck with the barely stage-worthy "Pretty Woman."
Which brings us to "The Karate Kid: The Musical". Kicking off the Stages St. Louis season, the highly anticipated show will make its world premiere May 25 at the Kirkwood Performing Arts Center.
Based on the 1984 film starring Ralph Macchio as a teenager who stands up to bullies and Noriyuki "Pat" Morita as a martial arts mentor, the production is aiming for a Broadway run. And the buzz surrounding it couldn't be more exciting – or more secretive.
While it's reasonable to assume that the storyline will be closely tied to that of the film – which has inspired sequels, a remake and the Netflix series "Cobra Kai" – few details of its reimagining for the scene have been leaked. But if this strategy is designed to build curiosity, it seems to work.
Perhaps the biggest thing "The Karate Kid: The Musical" has to do is involve screenwriter Robert Mark Kamen, who created the franchise and wrote the musical's book. The creative team also includes composer-lyricist Drew Gasparini (who worked on the second season of NBC's "Smash," also targeting Broadway), director Amon Miyamoto ("Pacific Overtures"), and choreographers Keone and Mari Madrid.
John Cardoza takes on the role of protagonist Daniel LaRusso. And Jovanni Si plays Chojun Miyagi (known as Mr. Miyagi in the film), a Japanese-American janitor and karate master who trains Daniel in discipline and helps him gain the confidence to not only take on his enemies. , but to triumph in a martial arts tournament.
Also in the cast are Jetta Juriansz as Ali, Daniel's romantic interest; Kate Baldwin as her mother, Lucille; Jake Bentley Young as his nemesis, Johnny; Alan H. Green as Johnny's mentor, Kreese; and Luis-Pablo Garcia as Daniel's pal Freddie.
Kamen attributes the enduring popularity of the semi-autobiographical film, directed by John G. Avildsen ("Rocky"), to its relatability.
"It's everyone's fantasy to have a Mr. Miyagi in their life," he says. "Having someone who is all compassionate, all knowing, non judgmental – and can beat the crap out of anyone who threatens you. And that's the classic underdog story of someone who gets the trophy and who has the girl.
Promising sources
Gayle Seay, who recently took over from Michael Hamilton as artistic director of Stages St. Louis, said "The Karate Kid" could help make the company "one of the new places to tryouts in the world." out of town".
"Everything went really well and we're keeping our fingers crossed," says Seay. The show has attracted interest from theater owners and producers from New York to Los Angeles, she says.
"From what I understand, everyone wants it," Seay says. "Everything is so exciting."
'The Karate Kid: The Musical' has an impressive team behind the scenes, with five of its members nominated for this year's Tony Awards: lighting designer Bradley King (for the musical 'Flying Over Sunset'); set designer Derek McLane and projection designer Peter Nigrini (both for "MJ: The Musical"); Jack Lane, executive producer of Stages (as co-producer of "Company"); and producer Kumiko Yoshii (as co-producer of "MJ").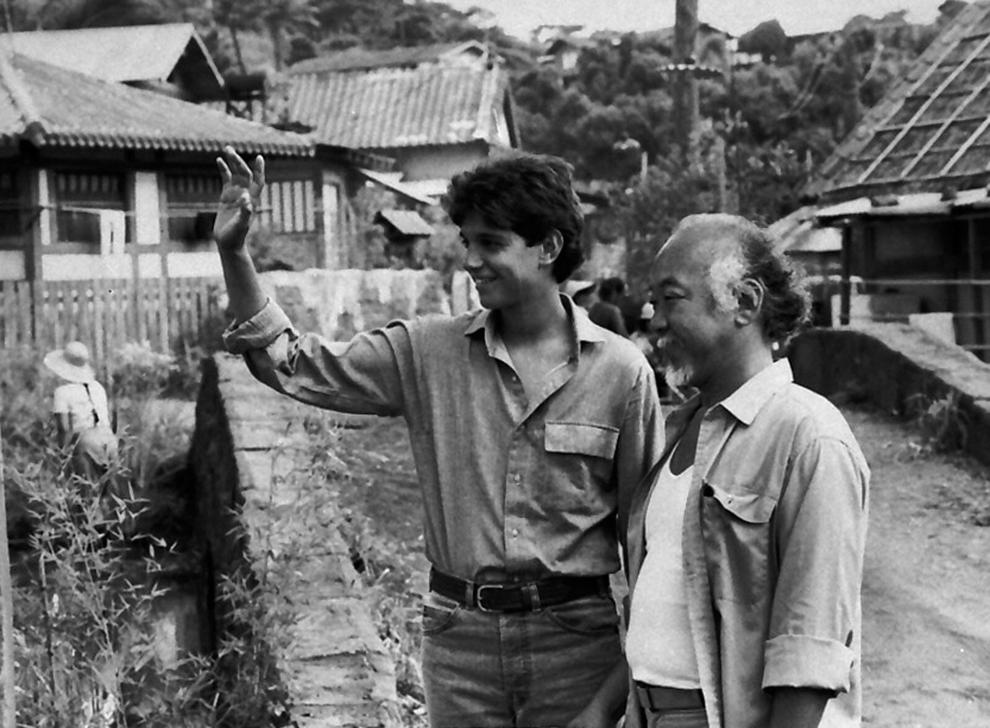 Yoshii says "The Karate Kid" ticks all the boxes for what she sees as a promising source material for a musical.
"When I see a movie and then wonder if it could be a good musical," she says, "the first thing I think of is, 'Would the characters sing, or dance, or the two ?' And in my mind, the characters from 'The Karate Kid' could sing and dance – I could imagine that.
Yoshii also alludes to scenes in the film that were "dramatized", but she refuses to elaborate.
"If you see the show, you'll see these things yourself," she says.
Well, how about Daniel's iconic "crane stance" (which involves balancing like a bird on a pylon) at the beach? Did it make it into the musical?
"It's something I'd like audiences to experience when they're in the theater," Yoshii says. But she shared that the Madrids' choreography is influenced not only by martial arts but also by hip-hop, which is in keeping with the film's 1980s setting.
The story is still set in the 80s.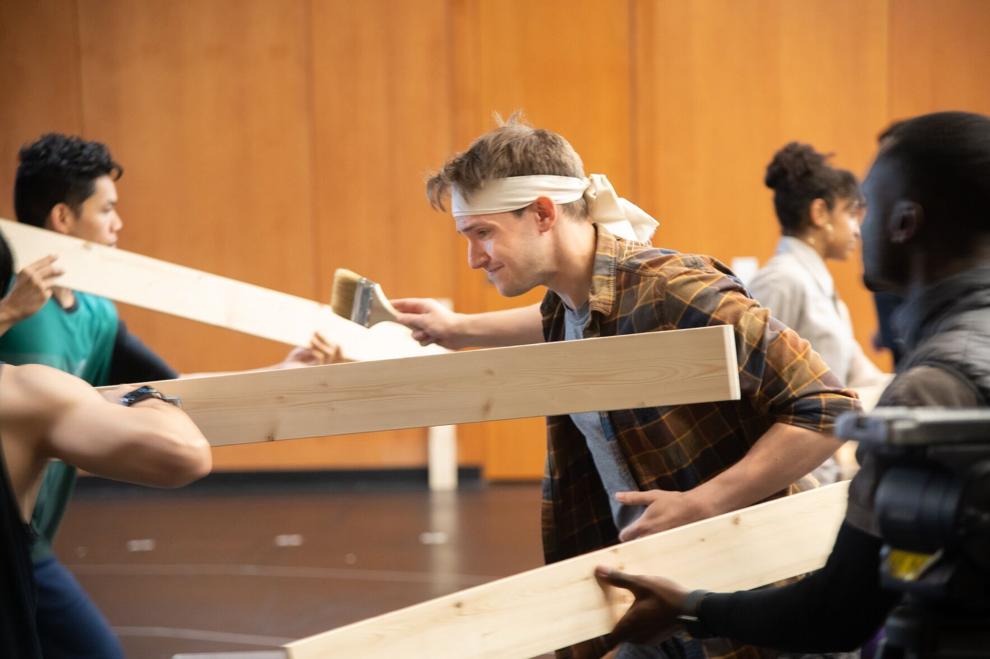 Other memorable moments from the film that may or may not make it into the musical include scenes of Daniel painting a fence, waxing a car, and – much to Miyagi's amazement – successfully using chopsticks to catch a fly.
Such moments contributed to the film's status as a pop culture staple. Indeed, Cardoza says he knew "The Karate Kid" well before signing on as Daniel.
"It was a movie I had seen when I was a kid," he says. "What's really important is delivering iconic moments from the movie, while enhancing it with things the movie can't deliver. I think fans will be happy with how it's honored.
Cardoza says Macchio's interpretation of Daniel was certainly an influence.
"My first instinct was to put his performance aside and start from scratch," he says. "But there's so much to learn from what he brought to the role." His own performance, Cardoza says, "will pay homage to the foundations that Ralph laid.
"But my job is not to deliver the Ralph Macchio performance," he says. "My job is to deliver the story of Daniel LaRusso. And those are two different things, I think.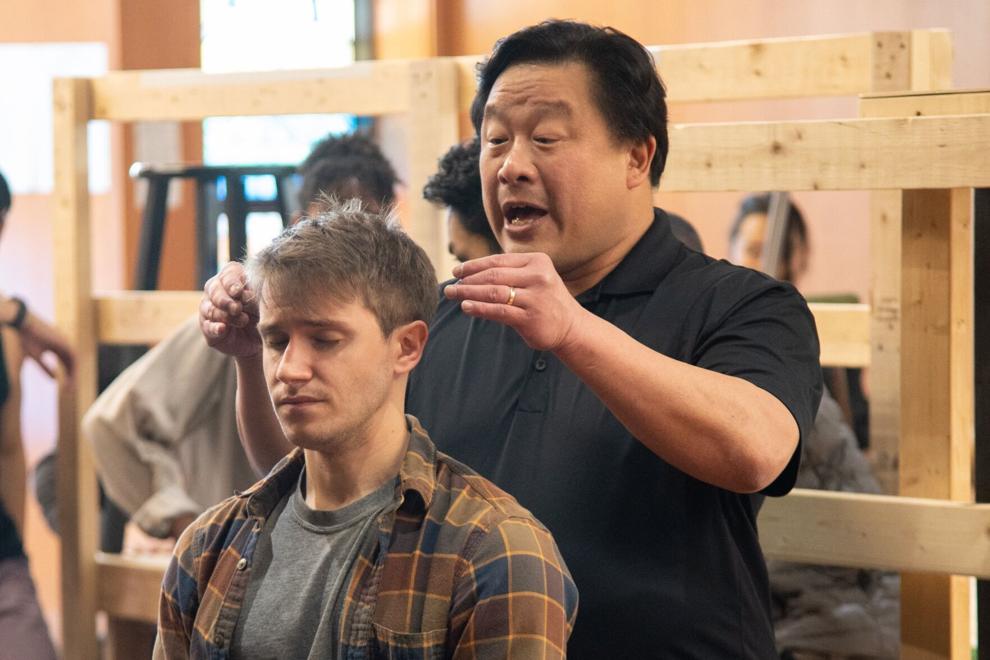 Join the 'towards Miyagi'
A common feature of musicals is the song "I Want", in which an important character states their desires and motivations. Does "The Karate Kid: The Musical" include one, presumably from Daniel's point of view? Or is it also classified information?
"He definitely has an anthem," Cardoza says. "But I don't want to say too much. It's a beautiful song that I can't wait for people to hear.
Perhaps some secrecy should be expected. Composer-lyricist Gasparini says one of the challenges facing "The Karate Kid: The Musical" is debuting at a time when Twitter is "creating opinions about something that has yet to be seen."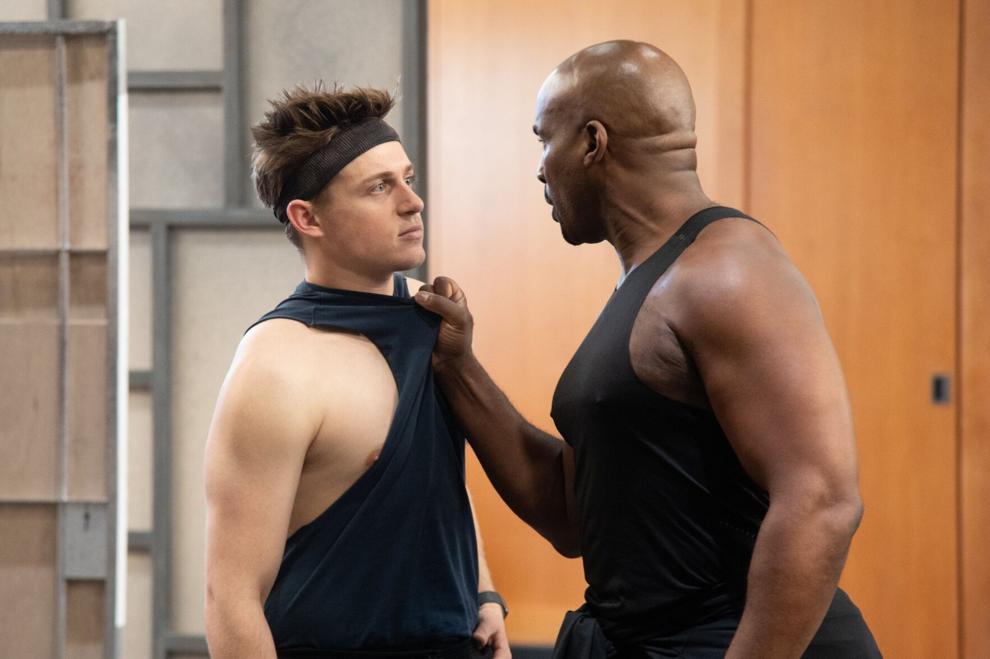 Another challenge, he says, proves to be a worthy addition to a franchise that's been dubbed the "Miyagi-verse."
"What we're doing is going to absolutely defy expectations," says Gasparini, adding that the show "is its own thing. But no fan of the film will appreciate what we've done. The score is eclectic, reflecting a range of styles – from Okinawan music to rock, pop and hip-hop.
As for the show's book, Kamen says he took a hands-on approach in preparing to adapt "The Karate Kid" for the stage.
"I just saw a bunch of musicals and worked my way through until I was comfortable with it," he says. "I listened to a lot of scores. And then I just immersed myself in the creative process.
What "The Karate Kid: The Musical" • When May 25-June 26; performance times vary • Or Kirkwood Performing Arts Center, 210 East Monroe Ave, Kirkwood • How much $55 to $80 • More information stagesstlouis.org