The magic of musicals is alive and well in Sydney now that Mary Poppins is back.
Australia has long had a soft spot for this big-hearted and often dazzling musical, ever since it first toured the country in 2010.
This original production broke box office records; a local cast album was made (a rare occurrence in the world of major musical cue productions); and before she even hit the stage, the hunt for Australia's "virtually perfect" first Mary Poppins was covered breathlessly in the media.
Maybe it's because PL Travers, the original creator of Mary Poppins, was Australian (although she often hid her heritage). Maybe it's because of the 1964 movie, starring Julie Andrews. Or maybe we just sniffed out a good show and saved its easy offerings of nostalgia-tinged joy.
As a musical, Mary Poppins is largely what you'd expect: the Banks family, led by a workaholic, independent patriarch, struggles to keep a nanny for their rambunctious son and daughter; the mysterious Mary Poppins arrives; the children and the family are charmed. Mary flies through the sky with her umbrella (at one point directly above the audience); she can do anything, so of course – with Mary's help – the family grows closer.
But this show also enjoys the unexpected. A Disney and Cameron Mackintosh co-production (in association, this time, with the Michael Cassel Group), it pulls out all the theatrical stops – especially when Bert tap-dances around the proscenium, stepping from time to time. upside down on the ceiling. The book, by Julian Fellowes of Downton Abbey, leaves plenty of room for physical comedy, and the production is packed with jaw-dropping stunts, slapstick and trickery (two illusionists are credited).
There are puppets, clever lighting, and the occasional breaking of the fourth wall which, rather than diminishing the magic, only seems to make us co-conspirators. Originally directed by Richard Eyre and overseen here by Liam McIlwain, the show is smooth, well-paced and enjoyable to watch – and musical direction by Geoffrey Castles produces bright, clear sound that elevates and extends all that excitement on stage. .
This original search for the good Mary resulted in Verity Hunt-Ballard, which received rave reviews and a Helpmann Award. This time it's Stefanie Jones, a rising star in the world of musical theater, and her accolades are surely on the way. She's a remarkable presence with a gorgeous, golden voice and flawless turnout, the perfect picture of no-frills confidence: she's got the whole cast of characters wrapped around her little finger, and her knowing smile tells us that she is aware that we all fell for her there in the audience too.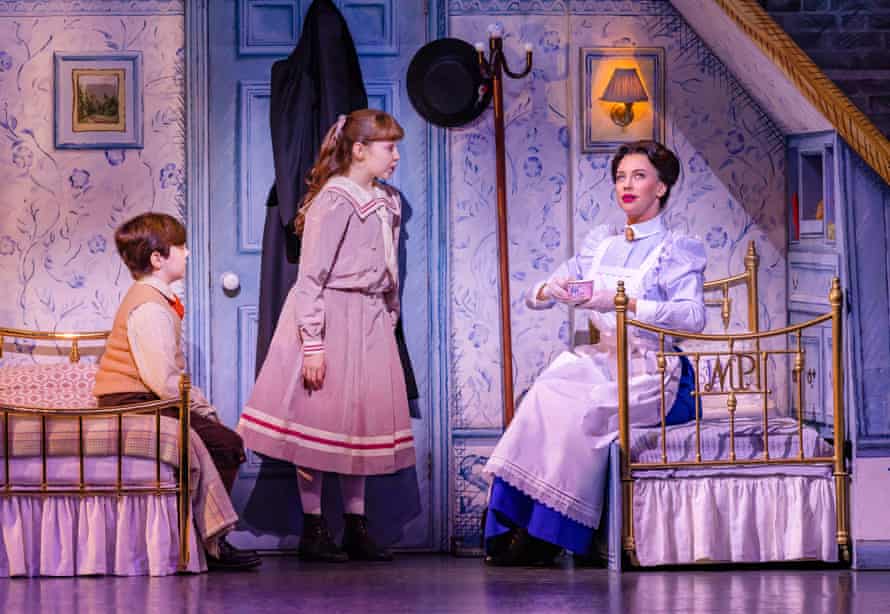 The rest of the show is also beautifully performed. Tom Wren plays distant George Banks who slowly unlearns the cold, aloof behaviors he was taught (partly by a "holy terror" of a nanny, played here by Chelsea Plumley, and partly, presumably, by society ); Lucy Maunder plays his wife Winifred with a pleasantly ironic twist; and their children are wonderful – performed on opening night by a daring Chloe Delle-Vedove as Jane, and nine-year-old William Steiner, already a scene-stealer, as Michael.
Meanwhile, Jack Chambers brings old-school song-and-dance man charisma to the stage as Chimney Sweep Bert; Hannah Waterman makes you chuckle with a startling read as housekeeper Mrs. Brill; and stage legend Nancye Hayes plays the Bird Woman, who can bring you a sudden, poignant tear.
There's a satisfying sense of on-stage playfulness that's often missing in rerun lines shipped from overseas, in which directors and creative teams can insist the cast doesn't just hit every beat of the story, but also to stand in one place and raise their arms just like the original cast did.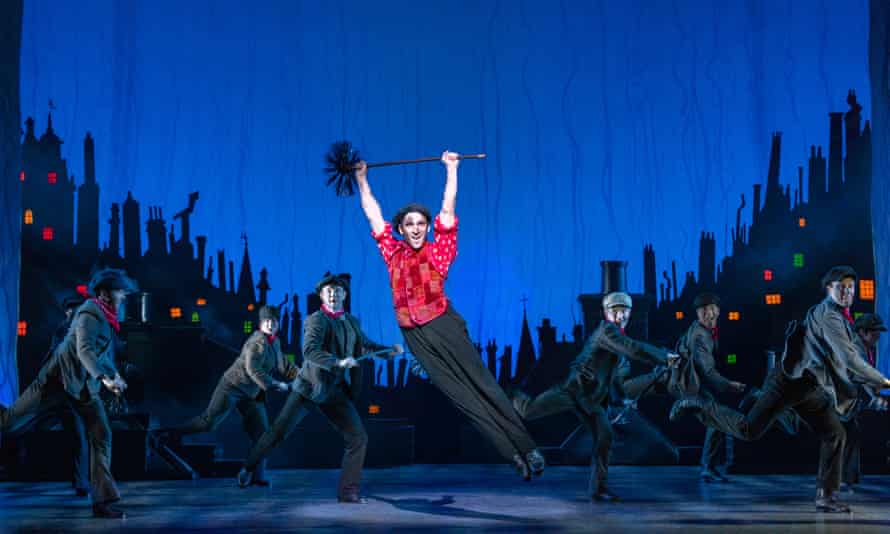 This production, on the contrary, feels fresh and newly discovered, a playground for its actors and their talents; there's a unified approach to overall comedic timing that feels distinctly Australian and surprisingly organic.
Disney theaters now have a healthy history of staging their movie properties — both animated and live-action. Sometimes they're able to retain, or revamp, a sense of wonder reminiscent of the original (The Lion King); in other cases, an overly complicated design separates the product from its heart (Frozen). Mary Poppins, however, is a marvel from start to finish. It mixes songs from the movie with new numbers that fit easily into them, and its story is carefully re-imagined to suit musical theatre, rather than musical film, with thoughtful and effective plot changes.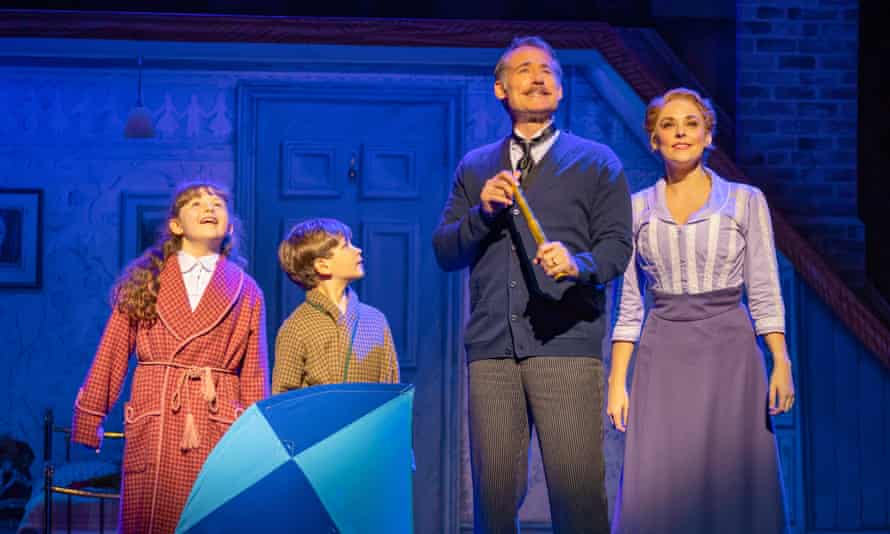 Well, there is a faux pas. Winifred Banks is no longer a suffragette, and her new songs place her uniquely in the role and scope of wife and mother (although Lucy Maunder has long made an art of giving the sketched women of the musical theater of new breaths of full and fighting life). There's room on this show to hold Winifred campaigning for women's suffrage, and giving her a backstory as a retired actress who only talks about "Being Mrs. Banks" is a bummer. It's also perhaps the biggest way this 18-year-old musical is showing its age.
Yet it's the one change that even comes close to dulling the experience: watching this musical is like touching childhood and feeling a loving release from the pressures of adulthood all at once. Which gift.
Mary Poppins the Musical is now at the Lyric Theater in Sydney and is currently booking tickets through September